Your team of Surrey-based corporate tax accountants
Navigating tax laws for corporations can be extremely challenging. The CRA continually changes the tax laws and you can reduce your business' tax compliance risk by engaging a Chartered Professional Accountant.
As experienced corporate tax accountants, Richard Kosick & Co. is focused on advising our clients on how best to work within the current tax laws, to help them maximize their tax savings now and for years to come. Through a careful review of your corporation, our expert accountants can provide a custom corporate tax plan to help your business avoid overpaying tax.
At Richard Kosick & Co. we have an experienced team of accountants in Surrey, BC ready to work with you to prepare your tax return and develop a tax plan that navigates through the new tax laws on income splitting and passive income grind of the small business deduction.
Our experience and expertise gained through many years of corporate tax planning have allowed us to help clients protect their wealth and preserve the equity in their businesses now and into the future. We are up to date with current tax laws and changes in the accounting field for reviews and compilations. We offer expertise to all corporations from start-ups to large established businesses in a variety of industries.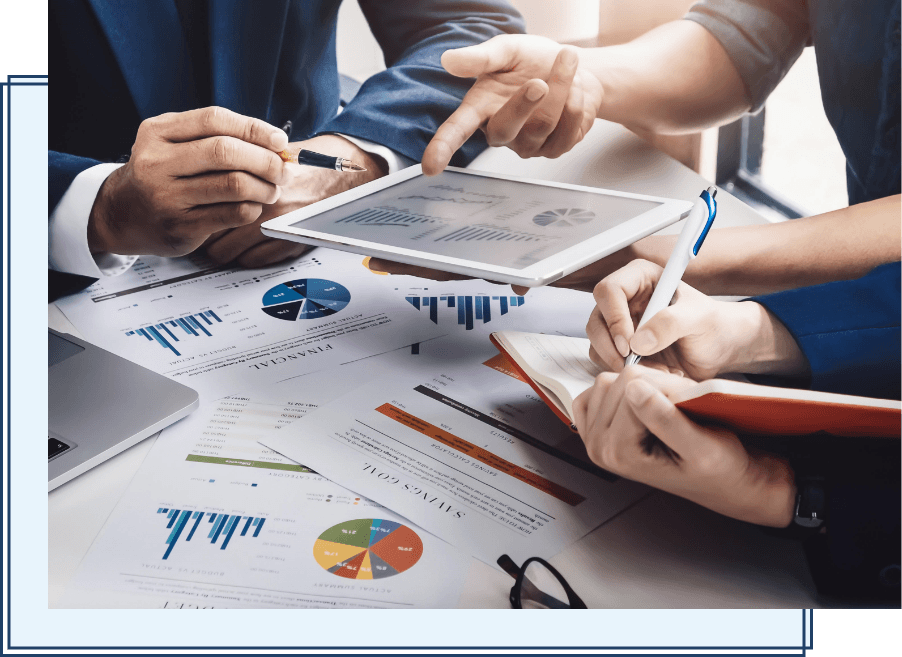 Our Corporate Tax Services Include :
We help you navigate through an ever-changing tax landscape to maximize your company's value.
Looking for professional accountants and business advisors? We are here to assist!
Book 10 Minutes Consultation
Looking for consultation?
Need help with bookkeeping and accounting services for your small business? Schedule a free phone consultation with Richard Kosick & Co. tax accountants in Surrey to get started.
The most frequently asked questions about Corporate Tax services.