Financial Statement and Preparation
Finacial Statement And Preparation Services
Preparation of your financial statements is one of the last steps in the accounting cycle, using information from the previous statements to develop the current financial statement. Additionally, based on your needs, we can provide a financial statement analysis and file quarterly and year-end statements.
A full set of financial statements show the business owners about the financial performance, financial positions and cash flows (cash in and cash out) of their businesses. We often call it notice-to-reader financial statements.
The financial statements would be used for annual corporate income tax returns. As a client of Richard Kosick & Co, you would receive more than that.
To be your partner in all aspects of your business, we offer you further analysis of your financial statements and highlight some areas to which you should pay more attention. Our meaningful analysis and detailed explanation would help you make sound strategic decisions.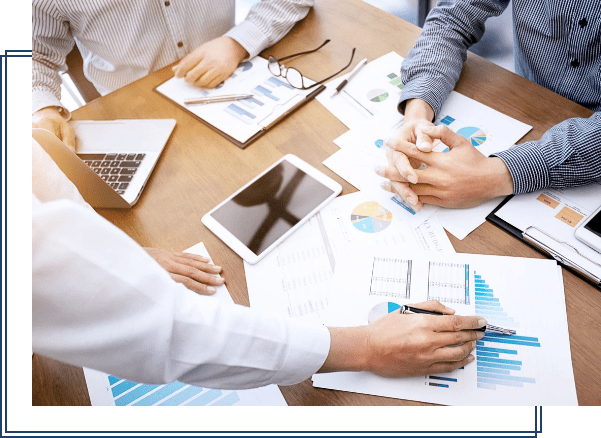 Looking for professional accountants and business advisors? We are here to assist!
Book 10 Minutes Consultation
Financial statement and preparation FAQ'S
The most frequently asked questions about financial statement and preparation services.
A Balance Sheet that gives you a snapshot of your overall financial condition at month, quarter, and/or year end
An Income Statement (a.k.a. Profit and Loss Statement) that summarizes revenues, expenses, and net profits so you can assess the operating performance of your business
A Comparison of Actual Performance to Budget so you can identify trouble spots in your revenue stream or spending patterns
A Cash Flow Statement that shows how changes in your Balance Sheet and Income Statement affect your available cash
A full set of note disclosures in accordance with the applicable reporting standards